By:  Timothy Cline, CIRMS 
---
At a recent Community Associations Institute (CAI) Law Conference, Kevin Davis, CIRMS®, one of the most respected and knowledgeable HOA insurance specialists in the United States, spoke regarding the uptick of HOA-related crime losses. Kevin's firm, Kevin Davis Insurance Services, writes on behalf of Travelers, an astonishing 40,000 condominium associations, planned unit developments, and HOAs nationwide. Kevin unveiled some interesting and illuminating crime statistics for a recent five-year period.
We knew the struggling economy would have some impact on the number of crime perpetrators but nothing quite this bad.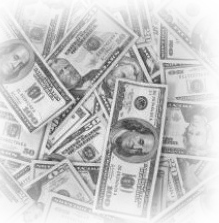 According to Kevin, there had been a total of 272 crime losses submitted to his program during a five-year period with an astonishing amount paid of nearly $7.6 million. That's $7.6 million in embezzlement losses from communities—communities who, in good faith, had reserved those funds in anticipation of and preparation for future replacement, remodeling, and renovations. If it were not for Kevin Davis' program (and the coverage provided by Travelers), the $7.6 million of funds would be completely lost. Thanks to Kevin and Travelers these losses were covered, and the associations were able to continue on without levying mega-sized special assessments to make up for the missing funds.
Some rather surprising statistics (again full credit to Kevin Davis and his team at KDIS):
Board members stole from their own Association some 48.3% of the the time.
The largest claim committed by a board member involved an association president who managed to have 34 checks paid to a cleaning service (a service the board president happened to own and control). The loss was over $750,000 over a two-year
About half of the claims (almost 105 of the 203 losses committed during the five-year period) were committed by management agent employees.
The largest claim committed by a manager involved a community association manager altering bank statements and issuing checks to fictitious The loss was $722,000. The total embezzled by management company employees was a little over $4.7 million.
Below are real-life examples of the most popular ways in which money is embezzled from HOAs:
 Wire Funds Transfer – A Treasurer received an email that contained a malicious virus. The virus was Trojan horse which, once activated, successfully captured the user's ID and password allowing access to the Association's online banking identity. Once such information was obtained, an electronic wire transfer was easily initiated. In this case, $147,000 was wired to an out-of-state bank account.
 Check Forgery – Imagine a board member who made checks payable to herself and forged the signatures of the other board members!
 Fictitious Invoice – In one case, an employee embezzled funds by generating and approving for payment a series of false and inflated invoices, expense reports and personal credit cards.
 Unauthorized use of charge cards – A maintenance supervisor made unauthorized charges on a credit card in the Association's name.
 Theft by third party – In one especially brazen case, an employee of a sub-contracted valet service ran up long distance bills of $3,400 on the Association's account!
There are many valuable lessons to be gained from this data. You must make absolutely certain you have the right financial controls in place, which include:
Maintain separate operating and reserve
Countersignatures on all
Management agent can deposit but has no authority to withdraw from the reserve
Copies of bank statements going both to the management agent AND a member of the
Bank accounts are reconciled by someone who cannot deposit or
Careful handling of signature
Don't be afraid to run background checks on potential employees/management agents.

Crime losses can be avoided. Homeowner associations should always be diligent. Work with your insurance agent/broker to make sure that you have sufficient coverage, and that coverage extends to acts committed by both your employees, volunteers, and management agent.  Finally, make sure you always have sufficient financial controls in effect.
Our thanks to Kevin Davis, CIRMS, of Kevin Davis Insurance Services. You can visit his firm's website at http://www.kdisonline.com/