By:  Timothy Cline, CIRMS 
---
For an insured, filing a claim ranks in the topmost dreaded things; second only, perhaps, to the loss itself. Visions of endless paperwork, bureaucracy, and time spent waiting all immediately come to mind. It is important to know that as a policyholder and Insured, a community association has specific "duties in the event of a loss" as well – a loss TO DO list if you will – and adhering to this TO DO list will help the claims process to go as smoothly as possible.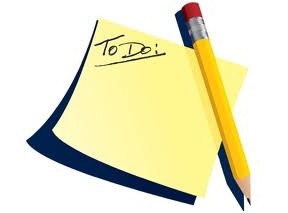 At its essence, insurance is a conditional contract. If Insured does X (pays a premium), Insurer will do Y (protect and indemnify the insured for a covered loss per the terms of the contract). This philosophy extends to the claims and loss arena as well: an Insured promises to fulfill his/her duties in the event of a loss; and, in exchange, the Insurer promises to uphold its end of the bargain and indemnify according to the conditions of the policy. So by conforming to your policy's specific duties, you have met your side of the agreement, thereby banishing any grounds upon which the insurer could deny a claim or restrict coverage for breach of insured contractual duties. Claims may be filed by insureds directly with the insurer or through brokers or agents, but in either case, the duties of the insured are the same. At their most basic: 1) adhere to the carrier's duties in the event of a loss as set forth by the policy and 2) cooperate.
Since the word "cooperate" is fairly unequivocal, let's review the general Commercial Property/Liability Duties in the Event of a Loss:
1) Notify police if a law may have been broken
Straight-forward enough; dial 911 if an emergency or foul-play is suspected.
2) Give Insurer prompt notice of the loss. Include a description of the property involved.
Providing prompt notice of a claim is especially important in matters of liability. This means that even the threat of legal action or any written notice alleging insured liability should be reported to your agent or insurer.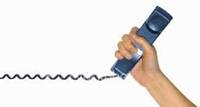 Early notification allows the insurance company the opportunity to be prepared with an adequate defense or to settle a claim quickly and cost effectively to preserve your loss history. Also, if the carrier is notified of a claim too far after the fact, it can prejudice coverage, thereby restricting or preventing coverage for your loss.
3) Give description of how, when and where the loss occurred.
Take #2 and add to it.
4) Take all reasonable steps to protect from further damage.
For example, if a water loss occurs due to failed plumbing, please do not wait for a response from your insurance policy to contact emergency services. You are encouraged to take all reasonable measures to prevent additional damage to property or injury to people. Bear in mind that most (if not all) reasonable costs incurred in your efforts to mitigate the loss are reimbursable by the insurer (so keep your receipts!).
Failing to prevent unnecessary damages could, in some cases, restrict coverage for your claim or even result in additional exposure.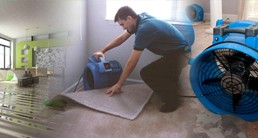 5) Permit insurer to inspect the property and records proving the loss.
See "Cooperate."

6) Make no statement that will assume any liability for any loss for which the carrier would be liable without their consent.
Even if you feel you are in fact responsible, it is in your best interest to try to avoid putting up hurdles for the insurance carrier by speaking out of turn. It would be frustrating indeed if the carrier were forced to deny or restrict coverage due to a slip of the tongue.
7) Promptly send carrier any legal papers or notices received concerning the loss.
8) Send carrier a signed sworn proof of loss containing the information they request to investigate the This must be done within the number of days specified in the policy after request.
9) Cooperate with Insurer in the investigation or settlement of the claim.
General commercial policies state that the insurer may examine any insured under oath, while not in the presence of any other insured and at such times as may be reasonably required, about any matter relating to the insurance or the claim, including an insured's books and records. In the event of an examination, an insured's answer must be signed.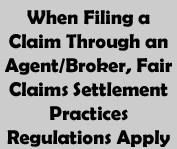 Licensed brokers in the State of California are required by the Fair Claims Settlement Practices Regulations of the state to provide notice to the insurance carrier as soon as practicable of any potential claim. Therefore, if your agent or broker is contacted by someone who can potentially seek indemnity as a first party under the policy, they are obligated to notify the carrier. This includes, but is not limited to, HOA members, tenants, business occupants in a commercial condo, and community managers. In certain circumstances, the agent or broker may also be required to notify the appropriate insurance carrier if they are contacted by a third party claimant.
If you do NOT want your agent or broker to tender a specific incident to your insurance carrier, you will need to provide clear instruction. It is recommended that you notify them in writing (email, fax, mailed letter) to document your intentions.